Chiropractor Jesse Nix D.C.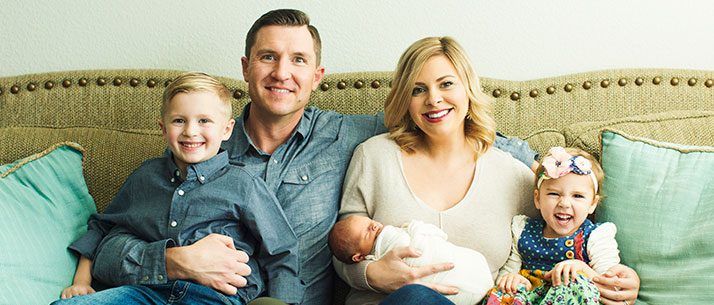 Dr. Jesse Nix is a Graduate of the University of North Texas. He is a former Recon Marine and Combat Veteran (OEF) having been Honorably discharged as a Team Leader. After being Honorably Discharged, Dr. Nix pursued his calling in Chiropractic knowing he had to change the way patients thought about their health.
During his combat deployment to Afghanistan in 2009, Dr. Nix injured his lower back and knew he had to get to the root of the issue and not just continue to take pain medication to cover up the symptoms.
Dr. Nix graduated from Parker University with his Doctorate of Chiropractic in 2017. Dr. Nix is married to his wife Missy and they live in Prosper with their 3 children.
Dr. Nix enjoys hunting, fishing, attempting to play golf, and volunteering at Prestonwood as part of the security team. Dr. Nix is a member of the ICPA, Webster Certified, and considers it an honor adjusting each patient with the same level of care whether they are a professional athlete or a weekend warrior.
OFFICE HOURS
Monday
9:00am - 12:00pm
3:00pm - 5:00pm
---
Tuesday
9:00am - 12:00pm
3:00pm - 5:00pm
---
Wednesday
9:00am - 12:00pm
3:00pm - 5:00pm
---
Thursday
9:00am - 12:00pm
3:00pm - 5:00pm
---
Friday
Closed
---
Saturday
Closed
---
Sunday
Closed